2023 Resource Parent of the Year
2023
Resource Parent of the Year Awards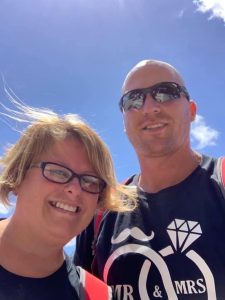 Holli & Tony Fetters
Allegany County

Congrats to Holli and Tony Fetters, our Allegany County Department of Social Services Resource Parents of the Year! The Fetters consistently demonstrate their willingness to help children in Allegany County. They go above and beyond to help children. Holli and Tony are open to biological family contact and preserving sibling relations. Thank you for all you do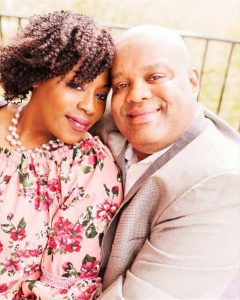 Bryan & Ronette Rock
Anne Arundel County

Congrats to Bryan and Ronette Rock, our Anne Arundel County Department of Social Services Resource Parents of the Year! The Rock family has been approved foster parents since May 2021. Since then, they have had five children placed with them, ages six to eleven.
They have had two sibling groups and assisted with reunifying the first set of siblings placed with them. The family remains in touch with those children and their parents, supporting them when needed.
The Rocks have been very active in events held by the agency, taking part and working with others for the best interest of our children. When called, they are always quick to respond. They genuinely understand what fostering is all about and support children safely returning to their families. They have been such a blessing to our agency and to the children and families we serve.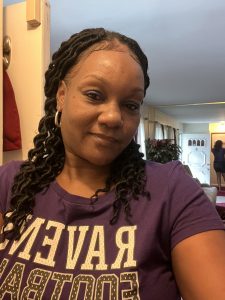 Crystal Williams
Baltimore City

Congrats to Crystal Williams, our Baltimore City Department of Social Services Resource Parent of the Year! Crystal's journey to fostering was a notable one. She became a foster parent after her mom's passing, who was a resource provider for over 30 years and the original foster parent for two girls ages 12 and 14 years old. The girls have been in the home for over five years and have a great relationship with Ms. Williams. While transitioning into a foster parent and dealing with her mother's death, Crystal decided to move into her mother's home and continue being a foster parent for the girls.
Crystal has always had a relationship with the girls, so her transition to being their foster parent was smooth. We honor Crystal for deciding to carry on her mother's tradition of providing care for the children in the foster care system. She knew that her mother's home was a place of safety and security for children.
Thank you, Crystal, for providing the girls in your care with a loving, nurturing home environment. We appreciate you for all you do!


Monique Galloway
Baltimore City

Congrats to Monique Galloway, our Baltimore City Department of Social Services Resource Parent of the Year!
Monique provides excellent care for the child in her care. The child is medically fragile, nonverbal, eats from a Gtube, and has been wearing a helmet since birth. Monique provides the tools to help him navigate and develop. She also pays for the child's uncovered medical expenses out-of-pocket.
Additionally, Monique has been working diligently with the insurance company to ensure that the child will receive the bed needed for his growth, safety, and comfort.
It is evident that Monique truly cares about the child in her home. We wholeheartedly thank Monique for all she does.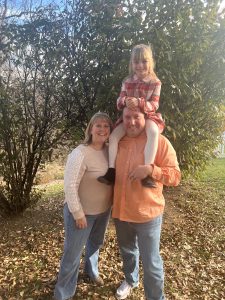 Brett & Christina Hause
Baltimore County

Congrats to Brett and Christina Hause, our Baltimore County Department of Social Services Resource Parents of the Year! The Hause family has had three children placed with them this year. The Hauses requested birth parent contact information for all children to form relationships with them.
One mom continues to reach out post-reunification, and the Hause Family has the child over for Halloween, Easter Egg Hunts, and birthday parties. While in the home, the Hauses signed the child up for the soccer team as an activity the birth mom could attend and be the "primary" parent.
The family facilitates and transports children to visitation multiple times weekly, including birth parents in medical appointments and other special occasions. The Hause family also creates two photo albums for the children in their care; one for the resource family home and one for the birth parent so that they feel included in the everyday events and memories of the children.
We are grateful for Brett and Christina's kind and empathetic approach to working with the children in their care, especially with their parents. The current birth parent has expressed appreciation for the love and compassion that their child receives, values the family's opinion, and only expresses kindness to describe the Hause family's influence in her life. Thank you for all you do!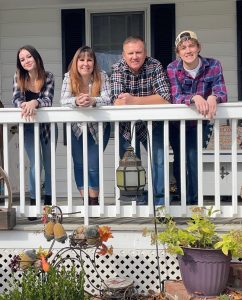 Trisha and Donald Casey
Calvert County

Congrats to Trisha and Donald Casey, our Calvert County Department of Social Services Resource Parents of the Year! Not only have they nurtured their biological children, but they have also been licensed foster parents across at least two states. The Casey family has also assisted a neighboring Maryland county as an emergency placement. Though their specialty is older youth, such as the current young adult placed with them, they are always responsive to Departmental requests for help.
The Casey family will allow young people to attempt to resolve their challenges until help is requested. The culture the Caseys have built within their home is a result of every household member wrapping around one another. It can be astonishing how attuned they are to everything happening in their home. The Caseys comprehend the challenges of the families that intersect with theirs. While many youth say they want to stay forever, the Caseys understand and reinforce connections to families of origin.
Though their current youth states she never wants to leave, she is actively working (with the support and encouragement of the Caseys) toward exiting care as a responsible adult strongly bonded to her biological family.
The Caseys embody Dr. JaeRan Kim's directive: "A parent's job for the first decade of a child's life is to keep them safe. Their job for the second decade of life is to help the child learn how to keep themselves safe. And from that point on, the job is to be present and to have a mutually healthy, supportive, reciprocal relationship." For most of us, this would be a linear project, but the Caseys seem able to perform all of these jobs for multiple young people, all at the same time, while also serving as an exemplar of self-care. Calvert County respectfully presents Trisha and Donald Casey as our 2023 Resource Parents of the Year.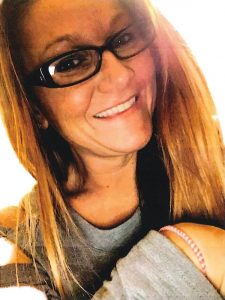 Stephanie McGuigan
Caroline County

Congrats to Stephanie McGuigan, our Caroline County Department of Social Services Resource Parent of the Year! Stephanie McGuigan has been a licensed resource parent since August 2019. She has had several foster care and respite care placements in that time. A foster care worker has described Stephanie as unique, creative, and flexible. Her non-traditional style makes her such a diverse and modern resource parent.
Stephanie is a strong advocate when it comes to herself and the children placed in her care. When four of five children in a sibling group were placed with Stephanie, she welcomed, nurtured, and supported the children, who had varying needs and required different levels of care. Stephanie developed a strong, lifelong relationship with the grandparents of these children.
She has also been available to several other children for formal respite care. She has been creative in her efforts to help a family experiencing unique challenges with a child that CPS was working with. Stephanie has even extended herself to help families with open cases in the In-Home Services unit. Because she is dually licensed as a resource parent and registered as a family daycare provider, she has been able to offer daycare services to children in foster care whose resource parent had other obligations.
Stephanie is willing to take on any challenge and goes above and beyond to support the entire family. She has truly been an asset to every unit in Child Welfare. Caroline County DSS is proud to nominate Stephanie McGuigan as the 2023 Resource Parent of the Year.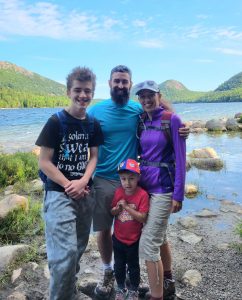 Kristin and Will Somers
Carroll County

Congrats to Kristin and William Somers, our Carroll County Department of Social Services Resource Parents of the Year! Kristin and Will embody all of the qualities that make successful resource parents. Their family lives in the present each day, creating a welcoming and supportive home environment. Along with their son, they have opened their home to the children in their care, prioritizing their safety, futures, and relationships with their families of origin.
The Somers family supports their one-year-old foster child's relationship with her mother and siblings. Their focus on structure and strong family bonds has also allowed a teenager to find permanency and comfort in their home. Flexibility is their middle name. In the unpredictable world of foster care, the Somers family easily adapts to new experiences and situations. Kristin and Will enjoy spending time as a family, mentoring new and prospective resource families, and are always willing to tackle new challenges. Thank you for all you do!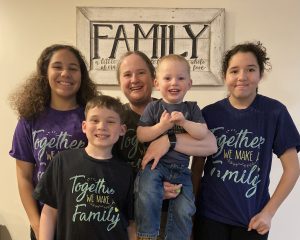 Congrats to Mary Magaw, our Cecil County Department of Social Services Resource Parent of the Year! Mary is a kind, caring, committed, and dedicated foster parent. She agreed to accept the placement of a young, medically fragile child on a short-term basis, hoping the child's relatives could care for him once approved. This never happened, and Mary cared for the child for over a year. During this time, Mary supervised visitation after hours to accommodate the family's schedule.
Mary was committed to ensuring this child received the love, care, support, and medical treatment he needed. This child had numerous medical appointments, most out of the county. These visits were never short or easy and often resulted in spending several hours to an entire day at the hospital. Mary advocated fiercely for this child in school to ensure he received all the needed services.
Due to Mary's commitment and advocacy, this child has made tremendous improvements. After the child was placed with an out-of-state pediatric facility, Mary continued to stay involved, offering support to the child and the Department. Mary plans on visiting this child when she has the opportunity. Mary did all this while working a demanding full-time job and being a single parent, caring for her three children and an infant. Thank you, Mary, for all you do!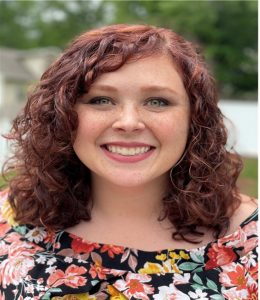 Allena Ward
Charles County

Congrats to Allena Ward, our Charles County Department of Social Services Resource Parent of the Year! Allena Ward became licensed in August 2021. She has been a resource parent to two youth, provided emergency respite, and remains open to other respite and emergency requests.
Allena is a proven asset to the county's foster care program, bringing her specialization and strengths in working with teenage female youth. Allena has fostered teens who have extensive trauma histories and who require a lot of patience, love, and stability. Allena does an exceptional job building a rapport with the youth in her home. One youth even contacted Allena on Mother's Day 2022, thanking her for supporting her.
Allena has been proactive and most influential in helping youth achieve their goals, including keeping contact with their family, maintaining employment, graduating high school, preparing for college and the military, gaining experience with driving, and increasing their financial literacy skills.
Allena partners well with the Department, maintaining frequent communication with caseworkers and attending meetings and events — always welcoming the opportunity to engage and network with other resource parents. Additionally, Allena was a guest speaker at CCDSS's 2022 Foster Parent Appreciation event sharing her experiences with fostering teenage youth and encouraging others to see the unique and rewarding opportunities present when fostering this particular age group. We thank Allena for her invaluable partnership in serving children and families!

Audrey and Dylan Crannell
Dorchester County

Congrats to Audrey and Dylan Crannel, our Dorchester County Department of Social Services Resource Parents of the Year! The Crannel family has been an asset to Dorchester DSS since they became licensed in 2020. Audrey and Dylan have successfully cared for infants and substance-exposed newborns and have helped with a teenage youth who had a child herself.
The Crannels have also been willing to help with respite and provide informal childcare to other foster parents in Dorchester County. Most recently, Audrey and Dylan have done a great job in trying to engage the biological parents, and the Department has been impressed with their contribution during FTDM meetings. Even with starting a family of their own, the Crannel family has remained committed to helping children and families in our community.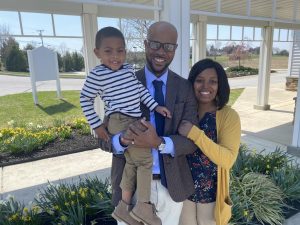 George and Alexandra "Alex" Johnson
Frederick County

Congrats to George and Alexandra "Alex" Johnson, our Frederick County Department of Social Services Resource Parents of the Year! The Johnsons have been licensed resource parents with Frederick County since 2019. Throughout their resource parenting journey, George and Alex have demonstrated infinite composure, patience, and genuine compassion for everyone they have worked with, especially birth parents and extended family members.
George and Alex understand and respect the importance of maintaining relationships between children and their families. They are committed to making every effort to build and sustain those lifelong connections. Their selflessness and warmth have paved the way for such partnerships. They are always responsive to the needs of children and their families. George and Alex's gentle and caring disposition creates a safe space even when emotions are high in the most challenging situations.
The court and attorneys on all sides of the child welfare process commended the Johnsons for their positive relationships and involvement, especially in our Safe Babies Court Team. It is an honor to nominate the Johnsons as Resource Parents of the Year for their holistic approach to uplifting and touching the lives of children and families in Frederick County.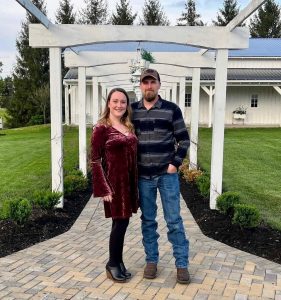 Brittney and Sandy Nice
Garrett County

Congrats to Brittney and Sandy Nice, our Garrett County Department of Social Services Resource Parents of the Year! Brittney and Sandy have exceeded our expectations regarding how resource parents support and engage biological families of children in care. Their most recent placement journey started almost three years ago with an infant girl. This case has been far from the norm. Still, the Nice family has consistently shown this child's biological father what it means to "foster the entire family" in an exemplary fashion.
The Nice family has provided the child's biological father with needed items to care for the child during her overnight home visits. Brittney and Sandy have also assisted this family with addressing transportation needs, provided help with home and car repairs, and invited the child's biological father to activities outside of scheduled visitation. The Nice family also found this father donated furniture when he obtained new housing. In addition to picking up the furniture and bringing the items to his home, Brittney and Sandy worked alongside him and their biological children to assemble the furniture for his new home.
The child placed in the care of Brittney and Sandy has a picture of her biological father and the Nice family from an event they participated in that she carries around with her. Now three years old, this child identifies those in this picture as her "family." This child is working towards a trial home visit, which has gone more smoothly with the work and efforts of the Nice family. They have created a welcoming and supportive relationship for the child in care between all parties. They have genuinely expanded their family through this journey, so we have chosen to celebrate their efforts this year as Garrett County's nominated foster family of the year.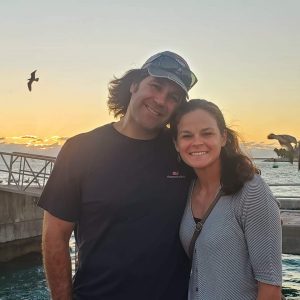 Rachel and Jason Slusher
Harford County

Congrats to Jason and Rachel Slusher, our Harford County Department of Social Services Resource Parents of the Year! Over the last year, Rachel and Jason have demonstrated exemplary traits of a Resource Family. The family has cared for two children with special needs over the last year and has gone above and beyond for each of these children. They are committed to building relationships with the children's birth families and use apps and other language translation services so they can communicate with family members who don't speak English.
The Slusher family has demonstrated they understand that being a Resource Family is not just caring for the child but genuinely being part of a professional team and supporting relationships with children's families. We proudly nominate Jason and Rachel as our 2023 Resource Parents of the Year.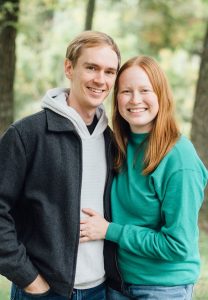 Tom and Lindsay Anne Belliveau
Howard County

Congrats to Thomas and Lindsay Anne Belliveau, our Howard County Department of Social Services Resource Parents of the Year! Tom and Lindsay embody all the characteristics we look for in resource parents. When they first became licensed, they almost immediately had a sibling set of four youth placed with them. They have since cared for other young people placed in their home and have always put the needs of the youth above everything else.
Tom and Lindsay have created trusting relationships with birth parents and have been team members in every sense of the word in working toward permanency plans. The Belliveau family has committed to growing as resource parents and is intentional in their daily interactions with the children to be part of their healing process.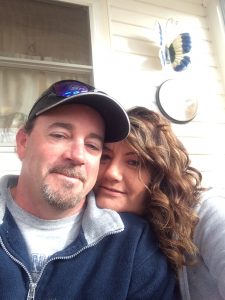 Dawn Holden and Scott Barney
Kent County

Congrats to Dawn Holden and Scott Barney, our Kent County Department of Social Services Resource Parents of the Year! Dawn and Scott have been the Department's resource parents for over seven years. During this time, they have been the Department's emergency home and have had many children placed in their home short and long-term.
Dawn and Scott are energetic and committed to children. They currently care for two infants placed with them for almost a year. Dawn and Scott bring the birth families together to support and celebrate their children's birthdays or special holidays. They have good relationships with the birth families and support visitation at their home. Dawn and Scott create an environment where children thrive, are loved, and have access to their birth parents.
Dawn and Scott still have relationships with children and some parents who have been a part of their home. Dawn and Scott believe that relationships are meant to last a lifetime. Thank you for all you do!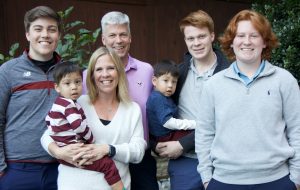 Marcella (Dede) and Jim Schumacher
Montgomery County

Congrats to Jim and Marcella 'Dede' Schumacher, our Montgomery County Department of Social Services Resource Parents of the Year! Jim and Dede epitomize this year's National Foster Care Month theme of "Strengthening Minds, Uplifting Families." The Schumachers became licensed as resource parents in December 2019.
Before becoming resource parents, Dede and Jim engaged in Foster Care and Adoption ministry at their church, McLean Bible Church. They also supported the Department through this ministry by hosting resource home recruiting events; the 'Back to School Jam' school supplies party for foster, kinship, and in-home services families; leading the holiday gift drive and gift wrapping event; and supporting Social Work staff with thank you notes, gift certificates, and other treats. These are just a few of the many ways the Schumachers have worked behind the scenes in service and support of all resource families, staff, transitioning youth, kinship, and in-home services families.
Becoming a resource family was truly a family endeavor for Dede and Jim and their three older sons, Ryan, Zach, and Luke, who are also involved in all aspects of this adventure, from helping with the events and activities to the love, care, and sacrifices of being a resource family.
Shortly after becoming licensed, the Schumachers accepted the placement of twin five-month-old boys. Dede and Jim have done a phenomenal job meeting these boys' needs, managing all the medical and intervention appointments, and advocating for them to receive the needed services, support, care, and intervention. In November 2022, the Schumacher family's adoption of the twins was finalized.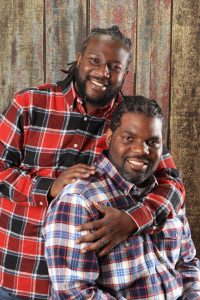 Donnell and Daniel Wallace-Powell
Prince George's County

Congrats to Donnell and Daniel Wallace-Powell, our Prince George's County Department of Social Services Resource Parents of the Year! Donnell and Daniel became licensed Resource Parents in August 2019. Since their licensure, they have opened their home to care for children of all ages. They have accepted and worked with some of the Department's more challenging youths.
The Wallace-Powell family also supports and understands the importance of familial connections and supporting the plan of reunification. Donnell and Daniel have demonstrated this by participating in family visits and keeping children connected to their families by maintaining an open line of communication and support with birth families. The Wallace-Powell family can be found at home, spending time with the children and building memories to last a lifetime. We proudly nominate Donnell and Daniel Wallace-Powell as our 2023 Foster Parents of the Year.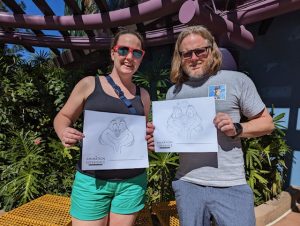 Ellen Platte and Travis Brissey
Queen Anne's County

Congrats to Ellen Platte and Travis Brissey, our Queen Anne's County Department of Social Services Resource Parents of the Year! Ellen and Travis became approved resource parents in 2019. They accepted a placement of a youth in October 2020 and have dedicated their lives to his success since that time.
Ellen and Travis deeply understand the needs of a child who has suffered trauma and have worked tirelessly to help a little boy heal. Their love and commitment to this youth have been unwavering, even though the family often faces daily struggles. Ellen and Travis will adopt their son in April, giving him the final step of acceptance and love. The Queen Anne's County Department of Social Services is honored to nominate Ellen and Travis as our Foster Parents of the Year.

Mary Williams
Somerset County

Congrats to Mary Williams, our Somerset County Department of Social Services Resource Parent of the Year! Mary became licensed as a resource parent in August 2022. Her passion and interest in working with children led to her becoming a resource parent.
Ms. Williams works with children who need secure living arrangements and worked with at-risk children when she resided in Caroline County as a mentor through Men of Change. Men of Change is a community program that supports children in Caroline County. During her involvement with Men of Change, Ms. Williams provided mentoring support to youth at risk of high school dropout and truancy concerns. Mary's ability to connect with children through her work as a mentor eventually led to her interest in becoming a resource parent when she relocated from Caroline County to Somerset County.
Once Mary relocated to Somerset County, she explored ways in which she could continue to be a mentor for children in need. After exploring how she could best support children in the county, Mary became a resource parent. Mary believes it takes a community and role models to help children reach their full potential. Her motto is, "If someone believes in a child's ability and cares about their interest, there is nothing a child cannot do." Mary has further demonstrated her belief in her motto by recently accepting a teen into her home as a full-time placement. Mary's diligence in supporting and providing for the youth in her care is just one of the reasons Somerset County nominated her to be Somerset County's Resource Parent of the Year.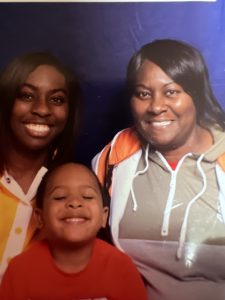 Kathy Jenkins
Talbot County

Congrats to Kathy Jenkins, our Talbot County Department of Social Services Resource Parent of the Year! Kathy is committed to building families up. She provided permanency through adoption for one of our children in care and provided respite care for many children throughout the Eastern Shore over the years.
This year, Kathy has provided for a child in foster care and has been instrumental in maintaining family connections. She has advocated for the biological parents, providing support, coaching, and an open heart. Kathy provides a loving and safe place for children and that same love, compassion, and support to their parents. She is a role model to other resource parents and truly focuses on building, not replacing.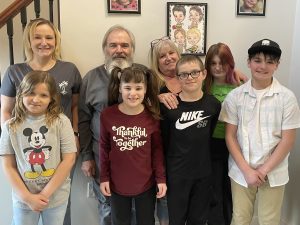 Gina and William Burkett
Washington County

Congrats to Gina and William Burkett, our Washington County Department of Social Services Resource Parents of the Year! The Washington County Department of Social Services is honored to nominate Gina and William Burkett as 2023 resource parents of the year.
The Burketts became licensed with the agency in 2006, fostered 33 children, and adopted four. In addition, they have provided respite care to Washington County resource families. Gina and William go above and beyond to engage with birth families and genuinely support reunification with the families and children. Within the past year, the Burketts have successfully assisted with reunifying a child with their father in Ohio. This effort involved regular communication through virtual visits to coach parenting skills while educating the father about the development and needs of his son. The Burkett's were instrumental in facilitating visits in Maryland and Ohio, which made for a smooth transition. Even though they knew this was an emotional journey for the family, they did not lose sight of the agency's goal of reunification.
The Burketts have a long commute from their home; however, they continually provide transportation to visits, medical and mental health appointments. Gina and William have cared for numerous children with medical and mental health needs. They have offered trauma-informed care and know the community and the state's medical and mental health resources. The Burkett family supports every child's physical, emotional, and social well-being. We are privileged to nominate Gina and William as they are truly an asset to the children and families of Washington County.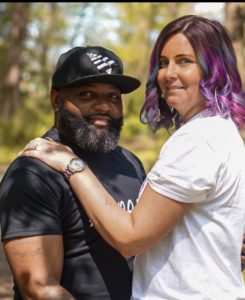 Jessica and Terrance Mewborn
Wicomico County

Congrats to Jessica and Terrance Mewborn, our Wicomico County Department of Social Services Resource Parents of the Year! Jessica and Terrance became licensed in April 2022. Initially, two children were placed in their care, but upon learning that the children had older siblings, they made arrangements and opened their home to the entire sibling group of four. The Mewborn family recently accepted the placement of a teenager as well, keeping her close to her community rather than a distant placement. Jessica and Terrance have been willing to serve families and children in the community, and the Department appreciates their commitment!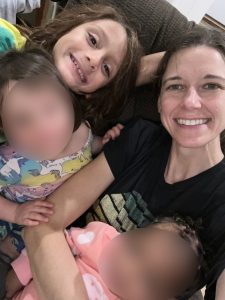 Sarah Hirsh
Worcester County

Congrats to Sarah Hirsh, our Worcester County Department of Social Services Resource Parent of the Year! Sarah is a Foster Parent we wish we could clone. She had a placement the same day she was licensed, then another within a couple of months, and continues to take in children in need without hesitation to provide them with a safe and loving home. The children love her, and she is in the early adoption process of at least one or more children in her care.