Resource Parent Ombudsman
Resource Parent Ombudsman, Jeannette (Jenny) Jumbelick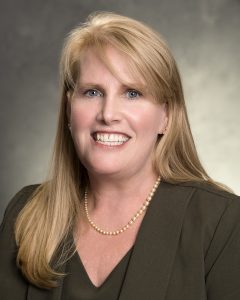 As Maryland's newly appointed Resource Parent Ombudsman (position formerly known as Foster Parent Ombudsman), Jeannette Jumbelick serves as a dedicated advocate for resource parents across the State. Offering a direct line for resource parents to ask questions and voice their concerns, Jenny will also serve as an intermediary when a neutral voice is needed to address differences between resource parents and a local Department of Social Services (DSS).
 
Reporting directly to Secretary Lourdes R. Padilla, Jenny collaborates with the Maryland Department of Human Services' (DHS) Social Services Administration, as well as the Maryland Resource Parent Association. She has worked in Child Welfare for over 28 years within the Maryland Department of Human Services at the local DSS level and most recently at the State level as a Resource Home Policy Analyst within DHS's Social Services Administration.
Jenny earned her Bachelor of Arts in Social Work and Psychology from West Virginia Wesleyan College in 1990 and obtained a Master's Degree in Social Work with a clinical concentration in Families and Children from the University of Maryland at Baltimore School of Social Work's advanced standing program in 1993.
 
Throughout her career, Jenny has served in many diverse roles but has always found her work with resource parents to be incredibly fulfilling. For 17 years of her career as a licensed clinical social worker, Jenny provided direct support to resource families and served as a liaison between resource parents and Out-of-Home placement workers to improve relations, problem-solve, and ensure that resource parents were heard.
Jenny understands the challenges and rewards of fostering. DHS and the Resource Parent Ombudsman are committed to supporting our State's resource parents, who day in and day out nurture and care for Maryland's most vulnerable children and youth.
How can the Ombudsman help You?
Learn how the Ombudsman can help you with the Resource Parent Ombudsman Flyer or
To submit an inquiry to Jenny, the Resource Parent Ombudsman: