Marylou Yam, PhD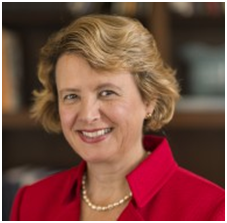 Marylou Yam, PhD is the fourteenth president of Notre Dame of Maryland University. Dr. Yam joined the Notre Dame community from Saint Peter's University in Jersey City, N.J., where she most recently served as Provost and Vice President for Academic Affairs. Dr. Yam was the first woman in history of Saint Peter's University to serve in the roles of dean and provost. Throughout her career, Dr. Yam has been a staunch and vocal advocate for the essential role of a liberal arts foundation in professional education. In her nearly two years at Notre Dame, she led the effort to develop a new 5 year strategic plan, obtain a 3.2 million dollar matching state grant, raise 5 million dollars, expand academic programs and attain United Nations-Non Government Organization status for the University.
During her career in higher education, Dr. Yam has acquired numerous grants for student scholarships, facility renovation and program development. She has published several book chapters and articles related to intimate partner abuse, nursing case management and nursing research. A registered nurse, she received the Excellence in Nursing Research Award from the New Jersey State Nurses Association in 2003; and, in 2008 she was selected for induction into the Teachers College, Columbia University Nursing Education Alumni Hall of Fame for significant contributions in nursing and healthcare.
Dr. Yam received a Bachelor's of Science in Nursing from Mercy College; she earned a Master's in Art and a Master's in Education in Nursing Education/Adult Health from Teachers College, Columbia University and a Ph.D. in Nursing Science from Adelphi University.