Public Assistance to Entrepreneurship (PA2E)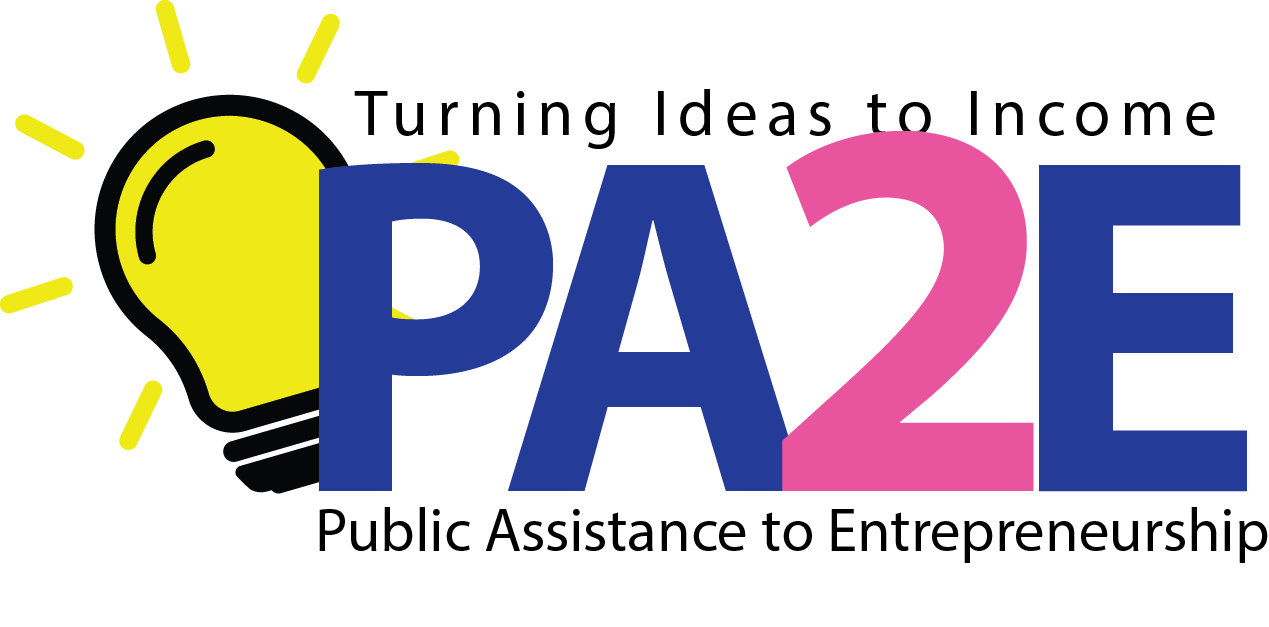 The Public Assistance to Entrepreneurship Program (PA2E) offers classes on starting a business. Courses are conducted in a classroom setting with other Department of Human Services (DHS) customers in your local area. The primary goal is to provide entrepreneurship training for customers with ideas and talent, who are in pursuit of their entrepreneurial dreams of starting a small business while supporting their families. DHS conveniently partners with the Small Business Development Centers (SBDC) regionally across the State. If you would like to be considered and have a business idea with a desire to be an Entrepreneur, APPLY HERE
Potential Candidates:
Supplemental Nutrition Assistance Program
Temporary Cash Assistance Recipients
Non-Custodial Parents
Foster Youth
Veterans on Assistance
Course Length and Times:
Duration is approximately 6 weeks long and includes 8 courses. Classes are 1-2 times per week for approximately two hours each. Courses are held in the Spring and Fall.
Course List:
Entrepreneurship 101
Marketing Research
Financial Statements
Creating a Business Plan
Credit Restoration
A to Z Loan Process
Social Media Marketing
Business Plan Presentation
Benefits:
Entrepreneurship Training
Workforce Development Training Credit
Group Setting with Peers
SBDC Business Consultants
Success Stories:
For now, the BP gas station on West Seventh Street in Frederick looks exactly like a gas station.
0 comments