DHS Leadership
Lourdes R. Padilla, Secretary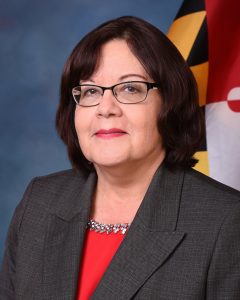 Secretary Padilla leads a $2.6 billion agency with 6,500 employees serving more than 1 million Marylanders across the state. She has more than 28 years of experience in the human services field. Prior to her role as Secretary of DHS, she served as the Deputy Secretary for Income Maintenance at the Pennsylvania Department of Human Services, where she oversaw an operating budget of more than $2 billion and operations for five bureaus under the agency, including Child Support Administration, Program Support, and Program Evaluation.
Craig F. Eichler, Chief of Staff and Deputy Secretary for Strategy and Administration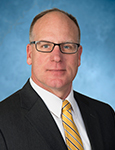 Craig Eichler has extensive experience with strategic planning and performance, and human capital development. He has great skill and knowledge in change management, collaboration, and conflict resolution. Prior to coming to DHS, Craig was the Director of Operations for a midsize corporation where he designed plans and led initiatives to streamline organizational processes to improve operational costs and increase efficiencies. Craig also worked in corporate banking where he successfully led multiple integrations and FDIC receiverships.
In addition to his professional career, he retired from the USAF, and earned his Executive MBA from Loyola University, MD. He also sits on the Board of Directors for the Fuel Fund of Maryland. Craig is a proud father of two sons, coaches youth lacrosse, and is an avid outdoorsman and cyclist.
Gregory S. James, Deputy Secretary for Operations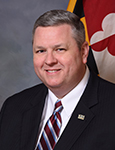 Gregory James is the Deputy Secretary for Operations at the Maryland Department of Human Services (DHS). He has previously served in Governor Robert L. Ehrlich, Jr.'s office as a special assistant and senior policy advisor, working a range of issues including human services, juvenile justice, disabilities, education, health, public safety, economic development, and government reform. He was later appointed to be chief of staff for DHS.
Before returning to DHS in 2015, Greg was a principal at The Livingston Group, a Washington, D.C.–based government relations firm. Greg is a Maryland native and alumni of the University of Maryland in College Park, with a law degree from the College of William and Mary.
Randi Walters, Deputy Secretary of Programs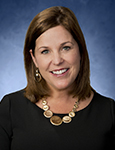 Dr. Randi Walters is a results driven executive with 25 years of progressive leadership in the field of health and human services. Prior to coming to serve in Maryland, Randi was the Senior Advisor to the Assistant Secretary for Administration at the U.S. Department of Human Services where she managed the day to day operations of an office responsible for 3 billion dollars in annual spending. Randi brings over a decade of experience working at the federal level with the Administration for Children and Families and is regarded as a national expert in child welfare workforce development and systems reform. Over the course of her career, Randi has been a child protective services worker, adoption specialist, government consultant, trainer and speaker, adjunct faculty member, and psychotherapist.
Randi completed her Ph.D. in Social Work and a Certificate of Women's Studies at Howard University and her MSW at California State University. She received her LCSW-C in Maryland in 2002. Randi lives in University Park with her husband of 25 years and has two daughters attending the University of Maryland.