Maryland Women's Hall of Fame Hawkins

2021
Maryland Women's Hall of Fame
Honoree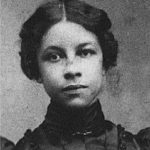 Margaret Briggs Gregory Hawkins (1877-1969)
Suffragist
Nominated by Reverend Canon Dr. Sandye A. Wilson, President, Dubois Circle

Margaret Briggs Gregory Hawkins (1877-1969) was a Baltimore Public School teacher, civil rights activist, and humanitarian. A resident of Baltimore for 50 years, her contributions sought to improve social and economic opportunities for all. Born on August 5, 1877, she was the only daughter of James M. Gregory and Fannie Emma Whiting Hagan in Williamsport, Pennsylvania. Her father worked as the principal of Bordentown Academy. Her childhood home, the aspirations of her parents and their dedication to social justice infused her with a birthright calling to disrupt injustice through education.
Her maternal grandmother, Margaret Mahammitt, was a native of Frederick, Maryland whose quest for racial equity impelled her to leave her natal state for Pennsylvania during the mid-nineteenth century. Mrs. Hawkins was named in honor of her maternal grandmother and throughout her life she exhibited similar displeasure with injustice and utilized her education, access, and clout to shatter the sturdy walls of discrimination.
The Gregory family held a deep belief in education as the principal tool to dismantle racism. Hawkins graduated from the preparatory department of Howard University, attended St. Augustine College in Raleigh, North Carolina, and Boston University where she majored in history. After graduation she entered the field of education and taught high school at the Bordentown School for two years. She arrived in Baltimore in 1903 and joined the faculty at Frederick Douglass High School, teaching American history. While at Douglass she met her future husband, Mason A. Hawkins, the principal of that school. Margaret and Mason were married in Bordentown, New Jersey in 1905. Her marriage to this highly credentialed educator amplified her crusade against injustice through education.
She served on the Board of Managers of the Druid Hill Branch of the YWCA and was the first African American woman to serve on Central Branch YWCA executive committee of the Board of Directors. In 1931 she was appointed by Maryland Governor Albert T. Ritchie to the Board of Managers of the Maryland Training School for Colored Girls which later merged with the majority white Montrose School for Girls. Hawkins sought to expose the young women to a modified curriculum using educational, religious, and physical training to improve their lives. In 1939 after a successful term she received another six-year appointment to the Maryland Training School Board.
Hawkins and Augusta T. Chissell (1880-1973) were close friends and neighbors at 1532 and 1534 Druid Hill Avenue. Hawkins and Chissell used their West Baltimore homes as meeting places for women's and human rights organizing. Hawkins was a founding member and served as the first president of the DuBois Circle in 1906. She served as the vice president of the Progressive Women's Suffrage Club. Her suffrage activities included the 1909 effort by African American women to ensure the retention of the 15th amendment voting rights for men in Baltimore City.
For Hawkins, education and enfranchisement were symbiotic elements of true citizenship, which she intended to ensure all owned, enjoyed and exercised.
"[My] philosophy [is] co-operating with the inevitable."
Maryland Commission for Women
51 Monroe Street, Suite 1034
Rockville, Maryland 20850
301-610-4523