Maryland Young Leaders Awardee Ahmad

2021
Maryland Young Women Leaders
Honoree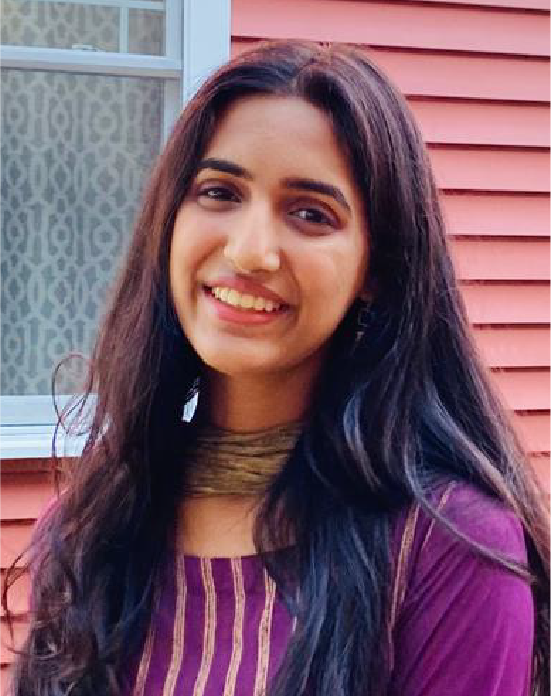 Esha Ahmad
12th Grade, Northern High School Calvert County
Nominated by Ellen Oldham, School Counselor

Esha is a first-generation immigrant born in Pakistan. At a very young age, her family moved to Italy where she spent 10 years of her childhood. Even though her family struggled financially, rooted to her parent's core was a desire to provide for their children and stress the importance of an education. This was a leading motive for their decision to immigrate to the U.S. at the beginning of her 6th grade year. At the time, Esha spoke minimal English and was placed in the English as a Second Language (ESOL) class. Her academic tenacity was recognized by her teachers despite the language barriers, and within a week she was placed in honors classes. By the end of the year, Esha was able to leave ESOL classes and attend her local middle school.
The following year, and taking everyone by surprise since it was only her second year in the U.S., Esha received an English award and was nominated as the Academic Student of the Year. She is among the top three percent of her graduating class and has won countless academic awards. Recently, she was selected as a national finalist for a college admission and scholarship process. In addition to her academic pursuits, Esha is a great support for her family and has played a significant role in their settling down in the country.
Despite sexist, racist, and Islamaphobic comments that she faced at school and in the community, Esha stayed true to her identity. She is a go-to person for many, never hesitates to help others. From serving the Key Club Capital District as its Editor, to planning homecoming and spirit weeks as Student Government Association's President, she has been a very active student leader. In fact, she devolted much time and energy supervising various projects, discussing student issues with administrators, and helping her teachers after class.
Esha is a Muslim, Pakistani-Italian-American, immigrant, philomath with a love for neuroscience and cultural promotion, a Spanish music and Korean drama enthusiast, community service leader and social advocate!
"… I'm committed to taking the necessaty routes to reach my ambitions. I
won't let sexist comments close doors for me, but rather, I'll make my own."
Maryland Commission for Women
51 Monroe Street, Suite 1034
Rockville, Maryland 20850
301-610-4523