Maryland Young Leader's Awardees Huang

2021
Maryland Young Women Leaders
Honoree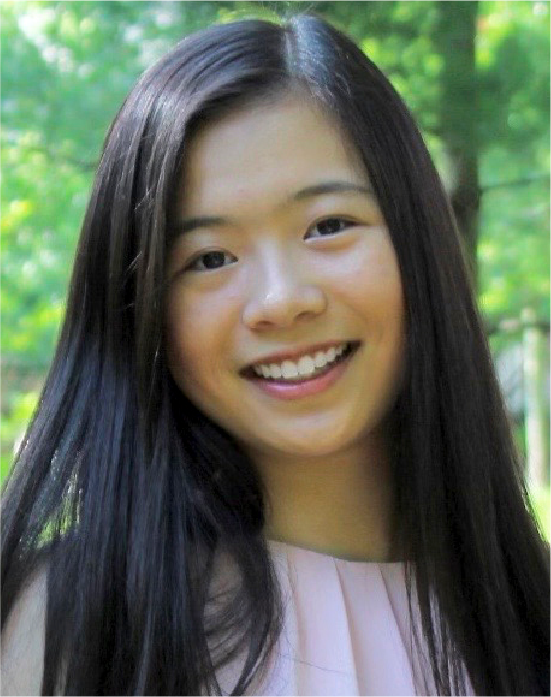 Elaine Huang
12th Grade, Atholton High School Howard County
Nominated by Dana Meledick, School Counselor

Elaine has a 4.0 unweighted and 4.86 weighted Grade Point Average. She has taken 15 Advanced Placement (AP) courses and is a National AP Scholar. In addition to being an active member of six honor societies, Elaine is the Vice President of the National English Honor Society and the Principal's Advisory Committee where she works closely with Atholton's administrative team and students to enhance the school community.
Outside of school, Elaine is a U. S. Figure Skating Gold Medalist and competitive figure skater, competing at the 2019 U.S. Figure Skating National Showcase and other state-wide competitions. When not training, Elaine devotes her time to fostering the next generation of ice skaters by volunteering as a Learn to Skate USA coach at the Columbia Ice Rink.
As a second-generation Taiwanese immigrant, Elaine is a member of the Formosa Association of Student Cultural Ambassadors (FASCA), promoting the Taiwanese culture through volunteering. While impacting hundreds of people across the District of Columbia, Maryland, and Virginia, she has been able to share her love for the beautiful country of Taiwan.
Since the summer of 2020, Elaine has been interning at the Johns Hopkins University Applied Physics Laboratory as an ASPIRE intern for mathematics and data analysis. Working under the Air and Missile Defense Sector, she is engaged in developing algorithms to strengthen our nation's defense.
A testament to her leadership and service, Elain is a 2021 Coca-Cola Scholars Semifinalist currently undergoing Phase 2 of the selection process.
"Vision signifies the courage to transform a desire for a better future into a
reality for all to embrace."
Maryland Commission for Women
51 Monroe Street, Suite 1034
Rockville, Maryland 20850
301-610-4523