Judith Kain Emmel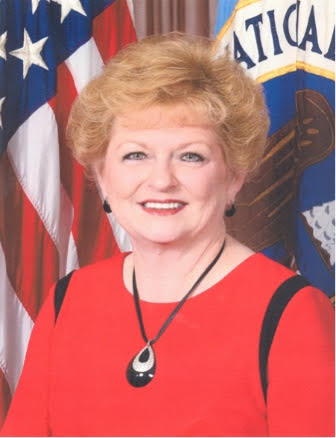 Mrs. Judith Kain Emmel recently retired after 37 years of service to her country with the National Security Agency (NSA). Starting there in 1984, she was trained in Farsi and served as a senior linguist in a 24-hour watch center, providing real time support to US Military Forces deployed overseas. She was the only female, non-military person to work this critical environment.
In 1992 Mrs. Emmel transferred to the communications division and became NSA's first Chief, Public Affairs. Mrs. Emmel joined the ranks of the Senior Executive Service in 2001 and was appointed the Director of NSA's Corporate Communications. This portfolio included: the National Cryptologic Museum, NSA's external and internal web pages, all corporate-level visits, workforce communications, multimedia services, speechwriting, and all dealings with the media and general public. In 2005, Mrs. Emmel was asked to serve as the first Director, Public Affairs, for the cabinet-level Office of the Director of National Intelligence.
Mrs. Emmel was selected in late 2006 to serve as Assistant Director of the President's Foreign Intelligence Advisory Board (PFIAB). While there, she was responsible for leading reviews of Intelligence Community issues of interest to the White House and preparing actionable recommendations from the PFIAB for the President.
Mrs. Emmel's favorite position was her last – as she was selected to be NSA's first Director of State & Local Affairs and develop a new organization. Here, she was responsible for working with Governors and state governments throughout the country. Also, for five years she was NSA's Vice Chair of the Combined Federal Campaign, raising over $2M for charities every year.