Maryland Young Leaders Awardee Anna

2022
Maryland Young Women Leaders Honoree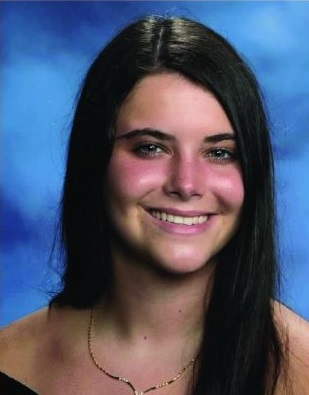 Anna Devoto
12th Grade, Southern High School, Anne Arundel County
Nominated by Ashley Blanchette, School Counselor, Southern High School

Anna Devoto is a senior at Southern High School in Anne Arundel County. She has a weighted GPA of 4.59. Anna is President of Southern High School's Acts of Kindness Club, choreographer, assistant director and dancer for Southern High School Dance Company, third baseman for the Southern High Varsity Softball team, President of Science National Honor Society, and volunteer coordinator for Gigi's Playhouse GenG Youth Board where she collaborates with other high schoolers to fundraise and plan major events to benefit individuals with Down Syndrome. Last spring, she coordinated easter basket building for nursing home residents and last winter she coordinated blanket wrapping for veterans at theHolyoke Soldier's Home.
She is a student volunteer for the Anne Arundel Medical Center Pediatric ER/inpatient wing where she supports patients and families, and aids nurses in daily tasks. This past summer Anna volunteered for the Children's National Hospital Summer Volunteer Program where she designed and published a database of activities and games for patients as well as delegated responsibilities within a group to build a website and write a report. In the summer of 2020 Anna was a babysitter for a child on the autism spectrum and prepared materials and assisted in conducting virtual speech and occupational therapy for the child two to three times a week.
As someone who has always had a passion for math and science, Anna has been pulled towards medicine. However, personal experiences have directed that passion towards pediatric medicine, specifically. With an interest in neurology, she hopes to major in neuroscience while preparing for medical school with the dream of becoming a pediatric oncologist. She has always had a special place in her heart for children, but views medicine as an opportunity to employ math and science in a professional realm.
The past couple of years have been especially challenging for her, having to care for family members while being away from home for extended periods of time, but such experience has proved invaluable as it has provided great motivation, teaching her to view obstacles through a positive lens.
As a leader, I aim to inspire positivity by healing children and bringing hope to uncertain situations. Leaders are those most entrusted by others and I therefore hope to be a leader in all aspects of my life while pursuing a career I love.
Maryland Commission for Women
51 Monroe Street, Suite 1034
Rockville, Maryland 20850
301-610-4523