Carole Jaar Sepe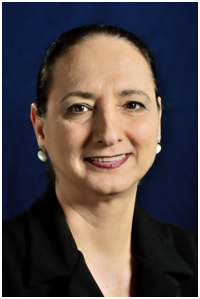 Carole Jaar Sepe is a 27-year resident of Frederick County, Maryland, who immigrated to the United States from Haiti in 1976 and, is fluent in French, Spanish and Creole languages. As a small business owner and a construction consultant since 1987, she has over 30 years of experience in the construction industry and specializes in affordable housing.
Carole holds a Bachelor of Science and Master's in Architecture with a concentration in Urban Planning from Catholic University. She was appointed to the Frederick County Planning Commission in 2015 and previously served on the Frederick County Board of Zoning Appeals (2010-2013).
Over the years, Carole has also served as a member of the Frederick County Professional Women's Network, a Board member of the Frederick County Student Homeless Initiative Partnership (SHIP), a Board member of Saint John's at Prospect Hall (Catholic Prep) and, as Coordinator of the Consultants Trainers Resource Network at Frederick Community College. She was also an Instructor of the Spanish Business program of Montgomery College and received a Governor's Citation for founding the Latin American Business Development Association (LABDA) in 1995.
Carole is currently a member of the Building committee at Saint Joseph on Carrollton Manor Catholic Church (since 1995), a Board member of the Frederick County League of Women Voters and was appointed to the Maryland State Commission for Women in 2015 and elected Second Vice Chair in 2018.