Resources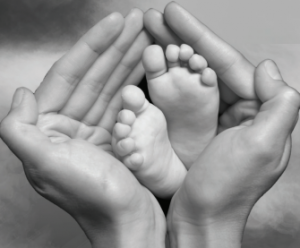 Substance Exposed Newborn SEN Pamphlet:
Designed to be a resource for parents, caregivers, community providers, and stakeholders. This pamphlet serves to educate pregnant and postpartum mothers along with professionals working with newborns and their caregivers about Maryland's child welfare SEN Risk of Harm Assessment. View the SEN Pamphlet
Health Care Providers' Substance Exposed Newborn Referral Guide:
A resource for health care professionals working with newborns and their caregivers.  The guide provides a visual representation of the sequence of steps and decisions needed to determine whether a HCP should make a SEN notification to the LDSS. The guide includes the updates to the law made in 2018, altering the report requirements. View the Referral Guide
Sudden Unexpected Infant Death (SUID) and Safe Sleep
The SUID data infographic and Safe Sleep infographic material was developed by the Maryland Department of Health, Maternal and Child Health Bureau.
The SUID data infographic is designed to help educate and inform community partners, legislators, health care providers and other key stakeholders who can be engaged in conversations about issues related to infant mortality, SUID, and child death disparities across the state.
View the SUID infographic
The Safe Sleep infographic is designed for parents, caregivers, and community providers to ensure those caring for infants have a clear overview of SUID risk factors, and what our statewide data tells us about the most common risk factors observed in Maryland SUID cases.
View the Safe Sleep infographic
The Maryland Child Fatality Review (CFR) Program is a systematic, multi-agency, and multi-disciplinary review of unexpected child deaths. For additional information and resources, please contact https://health.maryland.gov/phpa/mch/Pages/home.aspx
Substance Exposed Newborn Toolkit:
The purpose of the toolkit is to educate the public, including community service providers, local agencies, and health professionals, as to best practices for supporting substance exposed newborns and families impacted by substance use. This toolkit provides information and concrete suggestions that can support decision making and the creation of a POSC as well as the, development of local tools, practices, and procedures to support the overall well-being of pregnant women with substance use disorders, SENs and their families as agencies and providers implement Family Law Article, §5-704.2. View the SEN Toolkit
Additional Maryland Resources
Recovery Community Centers Recovery Community is a term used to convey the sense of shared identity and mutual support of created between individuals who are in recovery. These centers are designed to be a safe haven for those in recovery to convene and a place where individuals who are interested in recovery can obtain a multitude of services to support a healthy and recovering lifestyle. Services include: mutual support meetings, meditation sessions, peer support groups and recovery coaching, wellness and holistic health activities, computer access for vocational purposes, along with other vital supports. For contact information about local individual Recovery Community Centers (RCC) click here Wellness Recovery Centers Wellness Recovery Centers are non-profit peer-operated organizations that provide community-based support to individuals who may be opposed to using traditional clinical services. These centers provide recovery support services to individuals with mental health and co-occurring concerns. Services include: One-on-one and group peer support, WRAP groups, treatment referrals, benefits application support, housing and vocational support, self-advocacy support, isolation reduction activities, training and educational programs, and other resources including food banks For contact information about local individual Wellness Recovery Centers (WRC) click here
The National Center on Substance Abuse and Child Welfare
The National Center on Substance Abuse and Child Welfare (NCSACW) is an initiative of the Department of Health and Human Services, jointly funded by the Substance Abuse and Mental Health Services Administration's (SAMHSA), and the Administration for Children and Families (ACF), Children's Bureau. Children and Family Futures has been the contractor for the NCSACW since its inception in 2002. NCSACW is a national resource center that provides information, expert consultation, training and technical assistance to child welfare, dependency court and substance abuse treatment professionals. Its mission is to improve family recovery, safety and stability by advancing practices and collaboration among agencies, organizations and courts working with families affected by substance use and co-occurring mental health disorders and child abuse or neglect. NCSACW provides training and technical assistance (TTA) to Tribal, national, state, and local agencies and individuals on developing the cross-system partnerships and practice changes that are needed to address the issues of substance use disorders among families in the child welfare system. NCSACW also provides ongoing TTA to grantees and sites though Regional Partnership Grants and the In-Depth Technical Assistance (IDTA) Initiative. For more information about the NCSACW visit: https://www.samhsa.gov/
Resources related to COVID-19 and SUD for treatment providers and health care professionals
Substance Abuse and Mental Health Services Administration (SAMHSA) https://www.samhsa.gov/coronavirus SBIRT through SAMHSA: Trainings and resources https://www.integration.samhsa.gov/clinical-practice/sbirt/training-other-resources American Society for Addiction Medicine https://www.asam.org/Quality-Science/covid-19-coronavirus National Association for Alcoholism and Drug Abuse Counselors (NAADAC) https://www.naadac.org/covid-19-resources Suggested resources and external websites are provided for informational purposes and are not maintained or endorsed by the Maryland Department of Human Services or any local department of social services. Please be aware that, when you use an external link, you will no longer be in this State of Maryland website.