Substance Exposed Newborn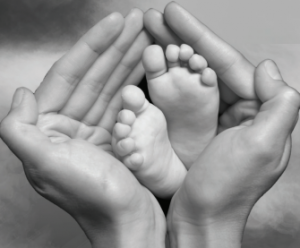 The Comprehensive Addiction and Recovery Act of 2016 (P.L. 114-198) and the Child Abuse Prevention and Treatment Act, and Maryland law (Annotated Code of Maryland, Family Law Article § 5-704.2,) require that healthcare providers (HCPs) involved in the delivery or care of a newborn notify a Local Department of Social Services (LDSS) if a newborn is born substance-exposed. 
Under Maryland law, a HCP must report a newborn under 30-days-old as a SEN if the newborn:
Displays a positive toxicology screen for a controlled substance as evidenced by any appropriate test after birth;

Displays the effects of controlled drug use or symptoms of withdrawal resulting from prenatal controlled drug exposure as determined by  medical personnel; or

Displays the effects of FASD.
---
The Department developed a resource, Health Care Providers' Substance Exposed Newborn Referral Guide, for HCP's working with newborns and their caregivers. The guide provides a visual representation of the sequence of steps and decisions needed to determine whether a HCP should make a SEN notification to the LDSS. The guide includes the updates to the law made in 2018, altering the reporting requirements. 
Substance Exposed Newborns are a population considered at great risk because a newborn who has been exposed prenatally to a controlled substance may have various medical conditions that require consistent care and may result in long-term adverse effects. A comprehensive assessment to determine a family's strengths and needs and locate services for the newborn, parents, and family members results in a healthy approach that can ensure that children are safe, adequate needs are met, and families are together.
With this program, the Department aims to:
Decrease the number of SENs placed in foster care

Increase the number of families engaged in community resources after the birth of a SEN to reduce safety and risk factors to preserve families

Increase access to treatment resources and community resources across a broad continuum (SUD; mental/behavioral health; employment) promoting well-being for families engaged with child welfare