STEP Up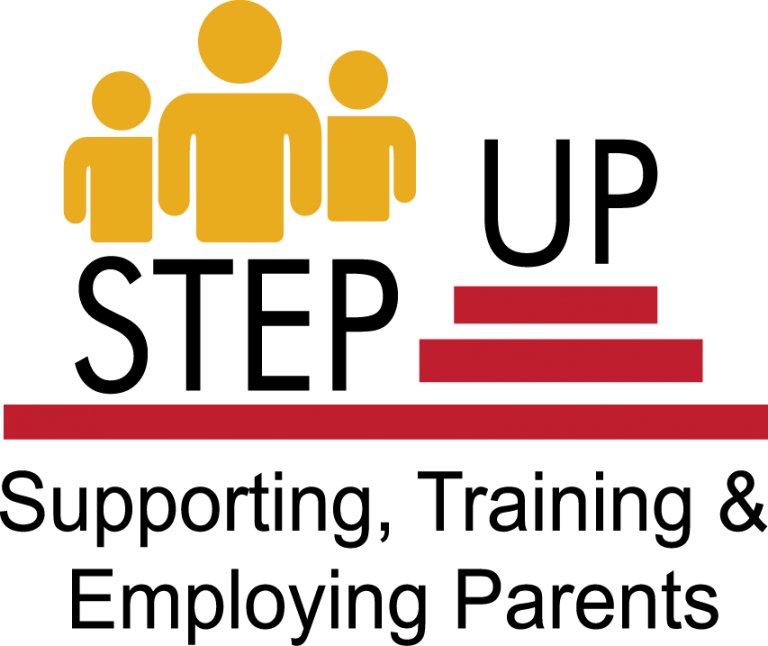 What Is STEP Up?
Supporting, Training, and Employing Parents (STEP Up!) is a job-driven pilot program geared toward noncustodial parties with a Baltimore City child support case. The program offers free job-training and support services to help parents overcome employment barriers and jumpstart their careers in industries that include welding, green construction, machining, healthcare, and hospitality.
What's more, participants who successfully complete their STEP Up program can earn forgiveness for child support arrears owed to the State of Maryland. STEP Up represents a unique opportunity to obtain job-training and employment, develop financial independence, and make consistent child support payments.
If you are an unemployed or underemployed noncustodial party who is interested in learning more about STEP Up, call us at (410) 951-8000. If you're not a noncustodial party, but you're interested in a similar job-training opportunity, read more about our workforce development program for Marylanders who receive food stamps.
Why Should I Enroll?
STEP Up is a no-cost opportunity to train for a career that will help you support yourself and your family. Our program partners are experienced in helping people overcome barriers to employment and building pathways to rewarding, lifelong careers. Most STEP Up training programs offer:
Hard skills training in an in-demand industry
Soft skills training in communication, customer service, and more
Job readiness
Job search and placement
Industry-recognized certifications and credentialing
Work experience
Transportation assistance
Referrals to other community services
Resolution of barriers to employment, such as criminal record, legal services, or driver's licenses suspension
Access to items needed to work, such as work clothing, tools, or textbooks
Support from a personal career navigator and success coach
Am I Eligible?
All noncustodial parties who have a Baltimore City child support case, are unemployed or underemployed, and can commit to working upon program completion are eligible for the STEP Up program.
If this describes you, start the enrollment process today by calling us at (410 ) 844-7001 x 7144.
Initial program enrollment takes place at the Baltimore City Office of Child Support Services located at Mondawmin Mall, 2401 Liberty Heights Ave. Baltimore, Md 21215 Suite 4645. Once enrolled, parents will join a training program offered by one of our STEP Up employment programs.
What Kind of Job Can I Train For?
STEP Up can prepare you for a job in healthcare, construction, welding, hospitality, warehousing, biotechnology, and more. Find a training program by expanding the menu below! If you're interested in a specific program, be sure to inform the intake coordinator at your enrollment session.
Get started today by calling (410 ) 844-7001 x 7144 to schedule your enrollment.
Contact
For additional questions about STEP Up or how to enroll, contact the STEP Up coordinator (Adrienne Owens) at (410) 844-7001 x 7144, or call DHS's helpline at (800) 332-6347
Partners
DHS thanks its partners in the STEP Up program, including Maryland State Delegate Samuel I. Rosenberg. Delegate Rosenberg led the passage of HB 1502, legislation that paved the way for STEP Up. DHS also acknowledges the Baltimore Mayor's Office of Employment Development, the Baltimore City Office of Child Support Services, and the FSET Program for their ongoing partnership on this initiative.